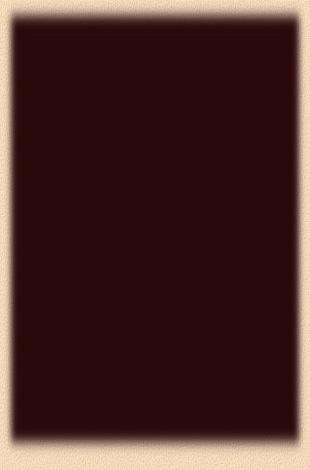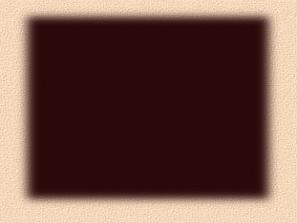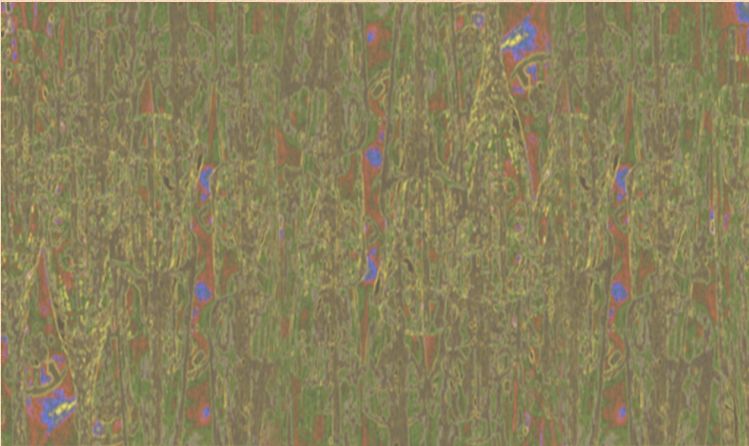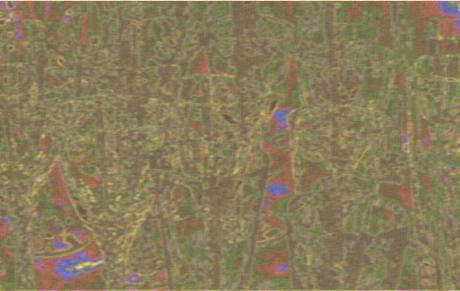 by Phil Knudsen

April 2006

This is the article that is written by me. It will begin to describe the many things that cause me to write things. I have been inundated with requests to stop giving out my opinion and this will be no exception. Of all the things I have ever done, and including those things that I do not plan to but probably will do, this is one. You will eventually, if not already, be sorry. But you will keep reading - even when I begin a sentence with a conjunction. This then is the thing that I will do. Done.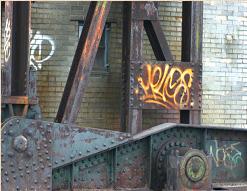 Levity
This is incontrovertible semi-unretouched or fooled with photographic proof that levitation is not a lost art. (My friend - shown here - is able to levitate this hammer for fractions of a second at at time.) I hope this puts the issue to rest.

Thank you.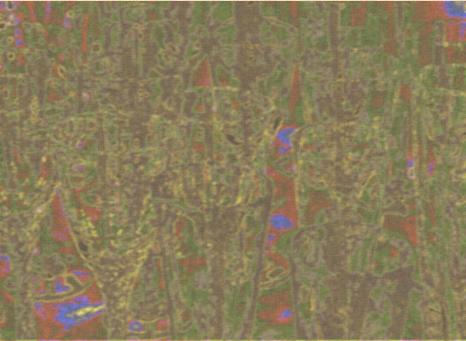 June 2006

And so it's summer at last. There's nothing I can do about that but weather has been regularly available in my neighborhood for several weeks. This past weekend we got some much needed rain. Frogs, a rice crop and some marsh grasses that were recently added to my yard had been drying out, a little. Last week I thought for a moment that the thought I was having might be momentary. As it turns out my mind had not been turned off since the last time I had a thought. Or so I thought. It seems my mind has been running in concentric circles for several days. I was dizzy but found that a short spin in my car cleared it up. Mostly. At least my gas is gone. And so the end of this rambling until the next time I decide to.

May 2006

I really had nothing to say in May. Of course that usually doesn't stop me from saying it. This month I was feeling stupid for not having any Exxon-Mobil stock. Let's see - it rained most of this month so I am looking forward to the return of my friends the skeetamoes. Other than that, I've been digging in the dirt and hoping that whatever it is that's growing in my lawn will turn green. Hopefully next month will be better and at least I can put a better face on it even though this is the only face I have. Face it.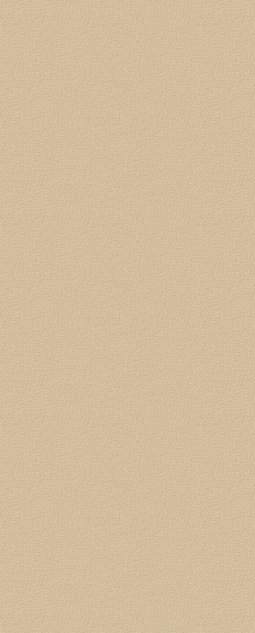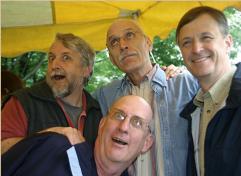 This is as close to a serious portrait of my brothers and me as has ever been taken. We are a close knit group of men who spend as little time together as possible so that when we see each other we are surprized by how much each of us has changed. As it turns out, we haven't. If you are a "DaVinci Code" aficionado you may notice the "V" shape formed by our heads. This "V" is clearly pointing to the left and a little bit up in the air in the photo, or to the right from our perspective which is indicative of the breadth of opinion within our own collective heads. (Just as in the "DaVinci Code" -- you can't argue with logic like that.)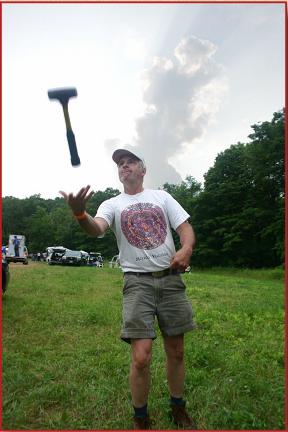 Click on image for a better view

July 2006

Nothing happend in July -
Oh - wait! We went to Grey Fox Bluegrass Fesitival. On cue - as I was setting up our camper, it rained. And rained. This was our third time at Grey Fox and all three times it rained for the few hours we set up. It -reminds me why we bought a pop-up and don't tent camp anymore.

August 2006

Tough month. Who cares? Oh, I do. Anyway - we said goodbye to our little girl who is off to college and my son and I drove to San Diego where he is beginning graduate school. On the way to San Diego we had a lot of fun passing important landmarks:

Pigeon Forge, TN (Dollywood)
Nashville, TN (you know - Nashville)
Memphis, TN (Graceland)
Okema, OK (Woody Guthrie's home town)
We did stop at a big ditch in AZ. (yup - that one. Now, that's an impressive hole in the ground.)

My son insisted that we stop in Los Alamos, NM. (Richard Feynman is one of his heroes. Look him up.) As we drove in from Santa Fe, Los Alamos was covered with clouds and a large ominous thunderhead. Dan commented on how much it resembled a mushroom cloud. Hmmm. In case you're planning a trip - Los Alamos is one restricted/no-tresspassing sign after another. There is a Starbucks and a museum - so it wasn't a total loss.

We finally got to San Diego and the transmission on the van died. Really.


CLICK BLOG LINK
FOR NEW POSTS